In our Full Service Quilt Shoppe new fabrics arrive every week and include kits for beginners to seasoned quilters. Choose from over 160 Kona colours in stock! Also, glorious medleys arrive weekly!
Once you have pieced your quilt, please come in and talk to our experienced staff about design and have us quilt it for you. We are proud to offer exceptional Long Arm Quilting services as well with ONLY A MAXIMUM TURN AROUND TIME OF 4 WEEKS! Please make an appointment in advance with our knowledgable associate Mac, if you'd like some extra help or if you'd like to use the Long Arm Quilting service!
Join our exciting quilting class for beginners to advanced!
Ask for Mac to find out more details 1-888-442-2266.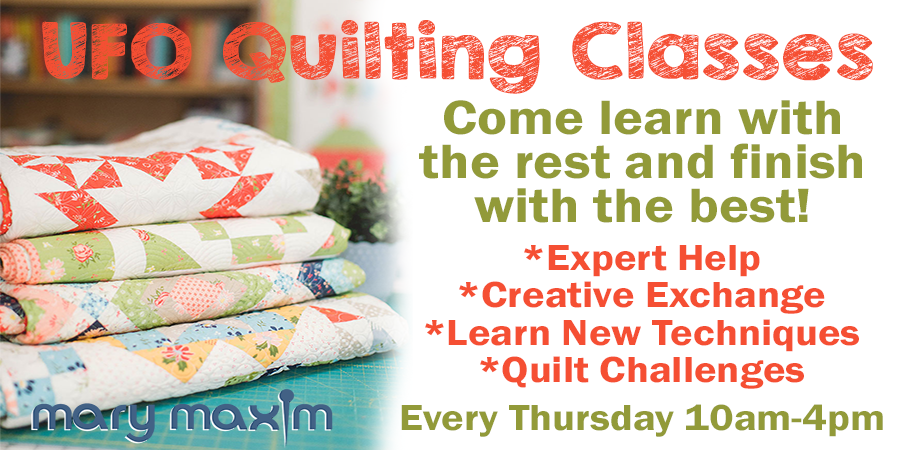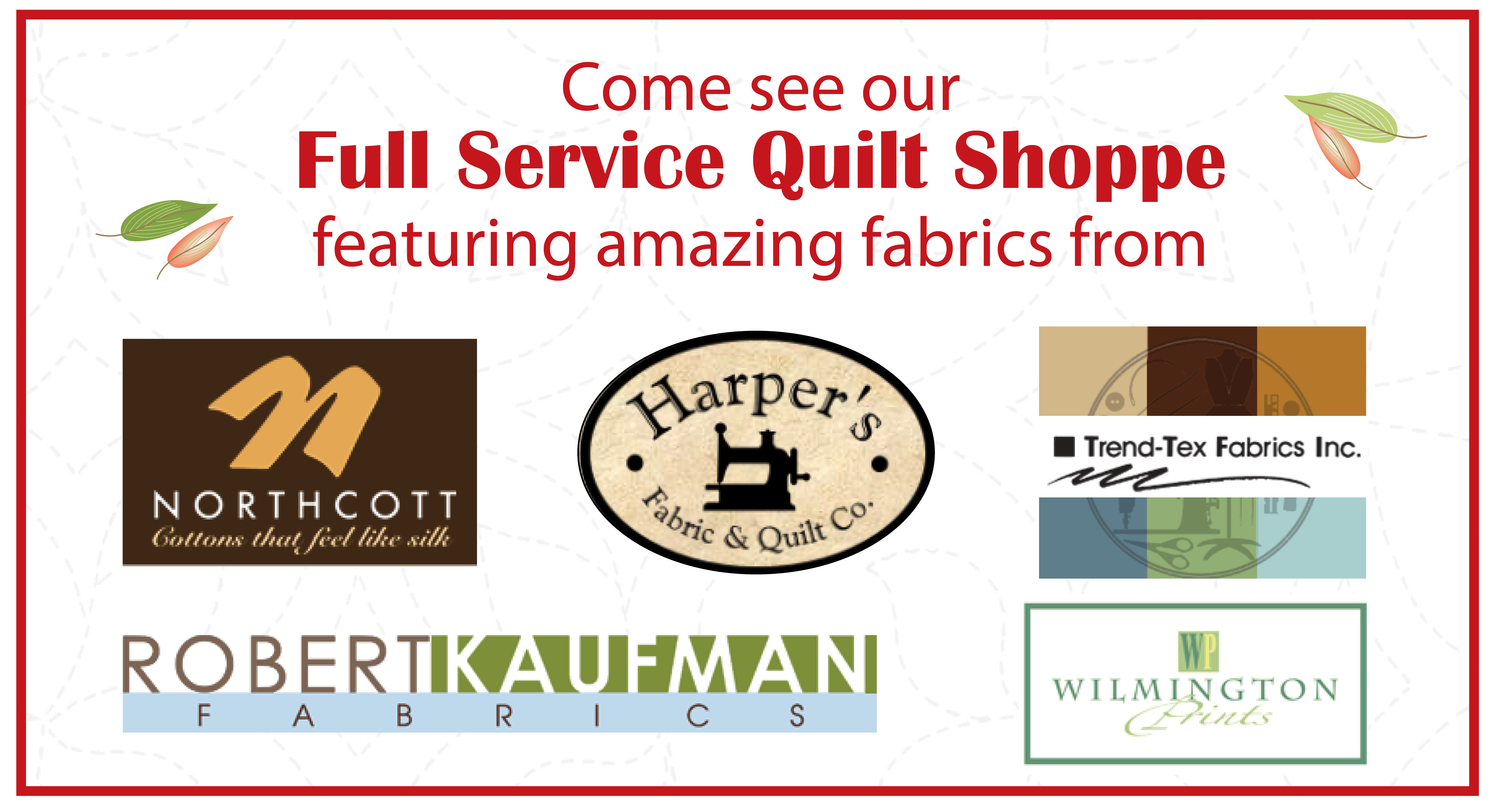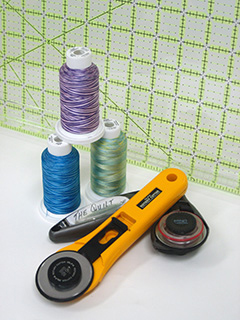 Choose from a large varierty of quilting tools and accessories. To find out more about Mary Maxim Full Service Quilt Shoppe, classes & more. 1-888-442-2266.