Cozy Up with Us!
Mary Maxim be a part of your creative life. We have amazing selections of trending yarns, crafts, fabrics, stitchery and so much more. Whether you choose to create that cozy afghan, fashionable sweater or select something from our newly expanded Ladies Fashion & Home Decor department the value & selection always pleases.
Since 1954, Mary Maxim has provided the Canadian crafter with unique and exclusive needlework ideas. We offer sweater kits in all weights of yarn, beautiful afghans to knit and crochet, decorative latch hook rugs, needlepoint, embroidery, cross stitch, beading kits, jewellery making supplies and several specialty crafts that are hard to find.
Personal shopping is available at our Mary Maxim 10,000 sq. ft. retail store located at 75 Scott Ave., Paris, Ontario. So many more items are available in the store than we can show in our catalogues, or on our e-commerce web site. 
Our sales associates are highly knowledgable in their department and can provide you with personal expert advice on your current craft or yarn projects.
Come and discover your creativity with us!
Laurie
Store Manager/ Buyer
Mary Maxim Ltd.
1-888-442-2266
e-mail: lhogarth@marymaxim.com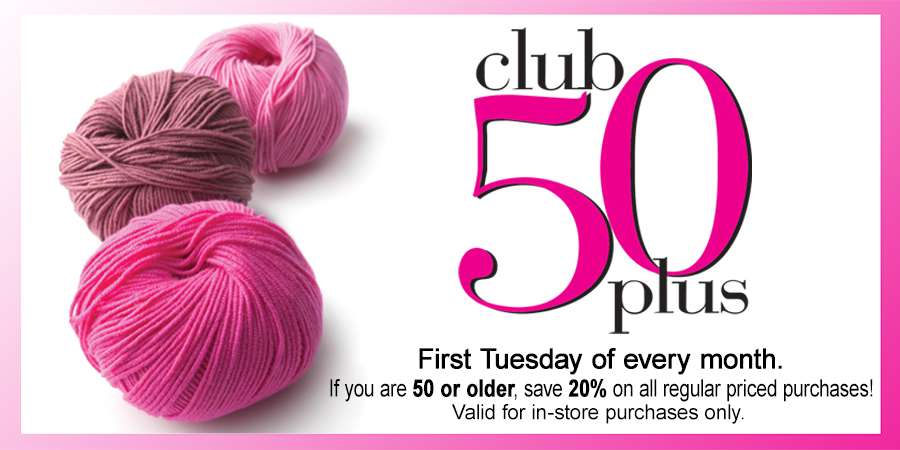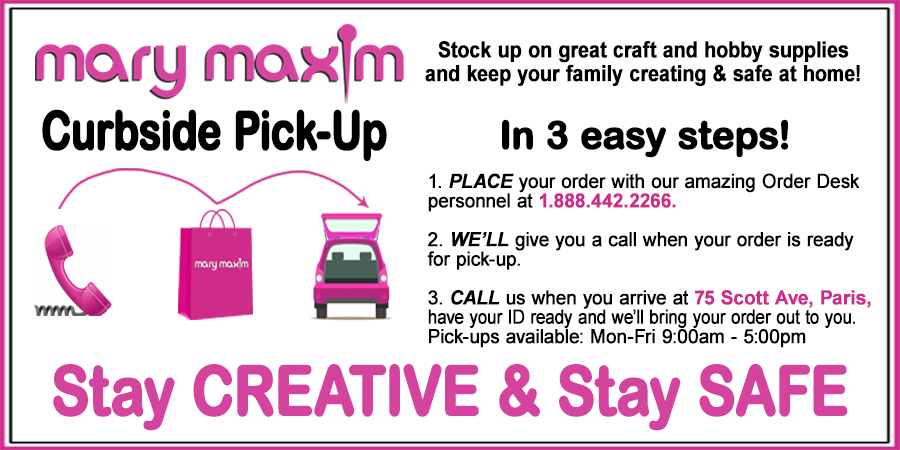 Click on the text links below the pics (right) to see some new arrivals to Our Store, including Yarns & Yarn Kits, Craft Kits, Home Soutions & more!
Diamond Dotz Crafts

Company News and Classes
Did you know ...... ? Mary Maxim has now added lots of new items to our Kids Crafts Department to help keep those smiles even bigger and those little hands busy. We've extended our Puzzle Dept and our Diamond Dotz wall is FULL of great designs!
Upcoming Classes, Paris and Our Quilt Shoppe: Did you know that Mary Maxim has a Full Service Quilt Shoppe and a variety of classes throughout the year?
Mary Maxim Retail in Paris, ON offers a variety of classes and specialized services that you won't find anywhere else. Watch for our new Class Schedule that is posted here and on our About page. Our Paris Store also houses a Full Service Quilt Shoppe bursting with fabulous fabrics, accessories, tools and a whole array of other services. We are especially proud to offer our customers the service of Long Arm Quilting! Please make an appointment in advance with our knowledgable associate, Mac, if you'd like some extra help or if you'd like to use the Long Arm Quilting service!
Welcome to the Mary Maxim Retail Site
Welcome to our Canadian Retail Site with lots of information on the products, classes and professional advice from Paris, ON. We are looking forward to keeping you better informed about what's happening at Mary Maxim. Please watch for our New Arrivals section and Company News to know of any changes that may be happening or any upcoming events. Any products that contain links will take you directly to the online catalogue purchasing site where you can learn more about our products and make online purchases.
Please note that on the About Us page there is a link to our quarterly Newsletter. Please click on the links under the menu Newsletter and More to download or print the newsletter. The Newsletter will include any additional information about Mary Maxim, classes and more. Enjoy!
If you have any questions or comments you'd like to share with us, please visit the Contact page on this site and write to us. We'd love to hear from you!
If you enjoy Facebooking, please click on the links on our Contact page and join the exciting and informative discussions from people all over the world! Thank you for visiting the our retail site and please visit again!